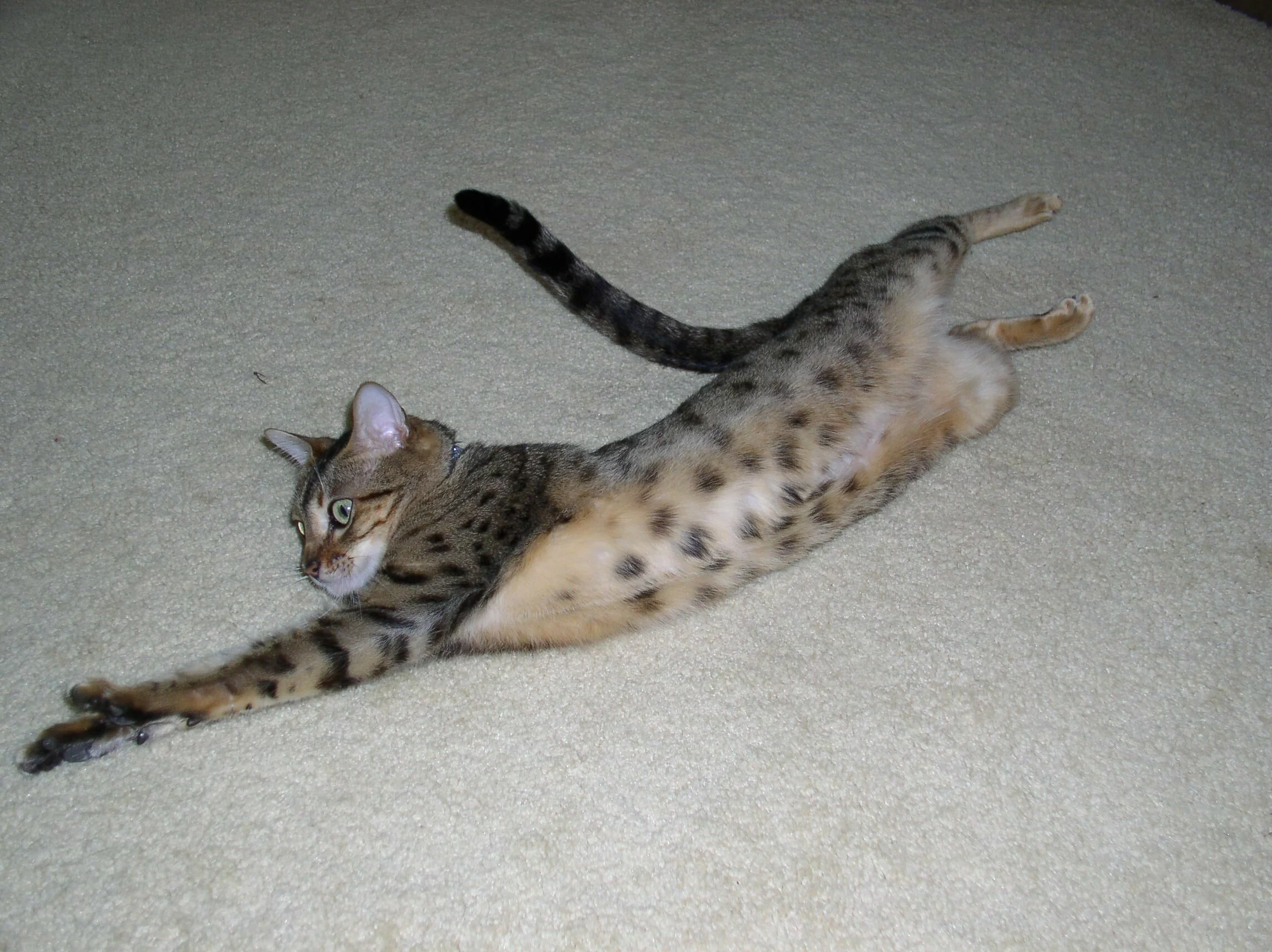 Athena, Bengal rescue. This delightful cat was to be destroyed because she appeared to be very aggressive. She was just very unhappy being caged in a facility with many other cats. Though very vocal and angry sounding for her first few days with us, she's now best friends with Rio and is his personal aide, devoted to grooming him and keeping him exercised. Thank you to Elise of FoxWood rescue for the opportunity to love this wonderful and entertaining cat!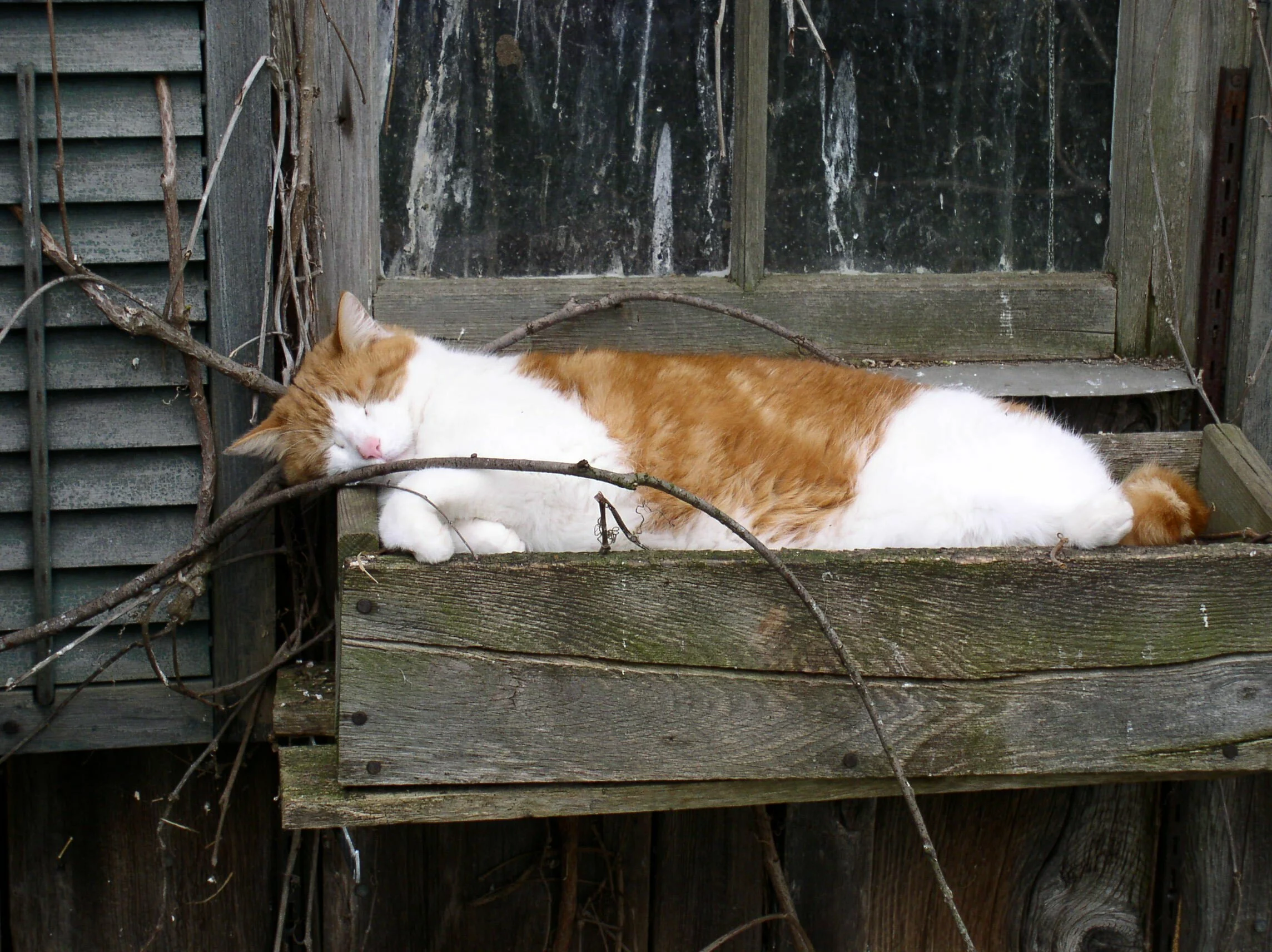 Rio, a drop off, doing what he does best. Rio was likely dropped off due to a urinary tract infection. For many weeks he was very wild and practically invisible.  Once he decided we were safe, he was so excited he drooled and soaked thru a heavy winter snow suitas I held him. His urinary tract issue was discovered after he became a house cat. A little medication and all was well. Someone dumped an absolutely wonderful cat for no reason. We're glad he found a safe home with us.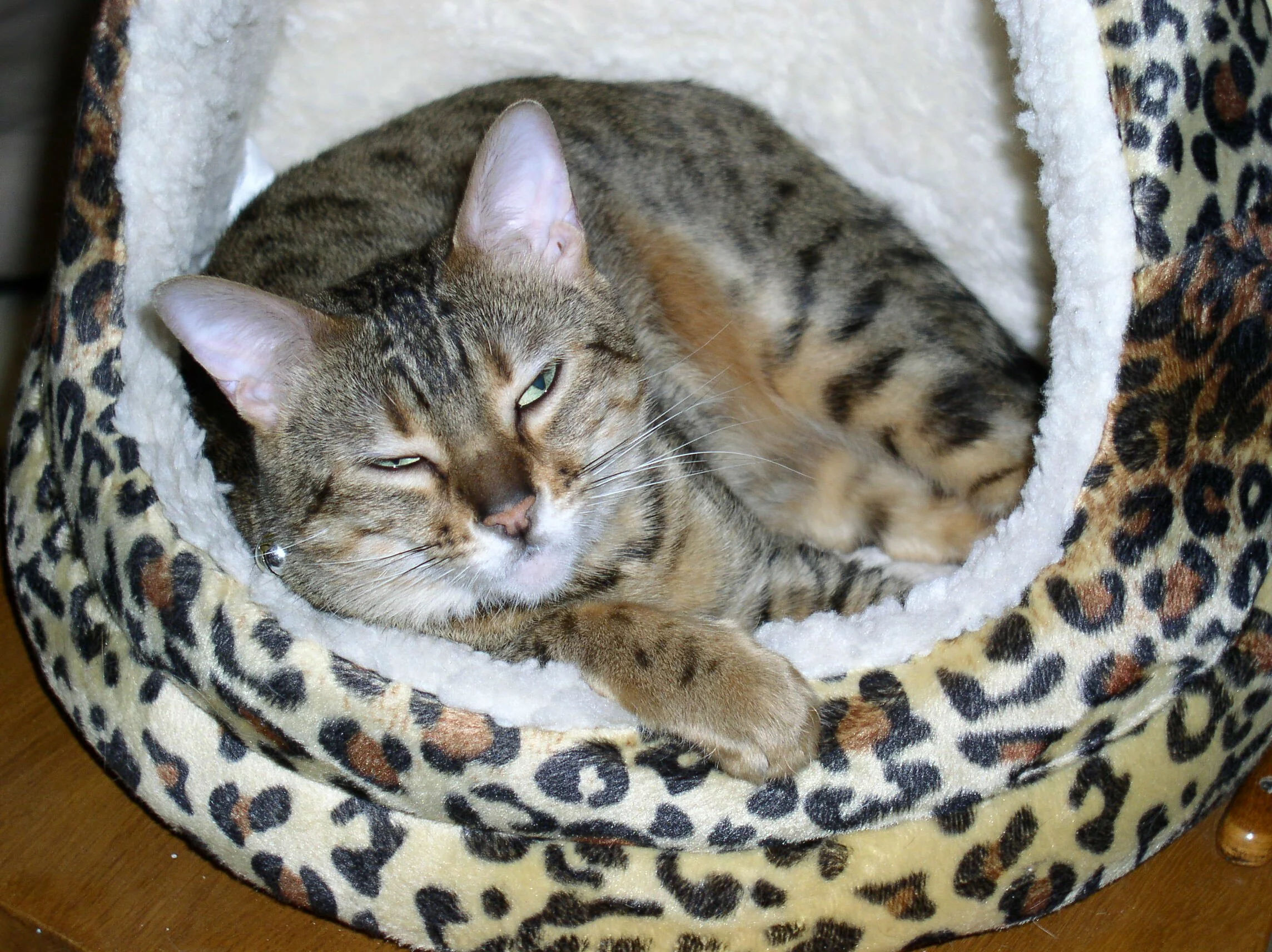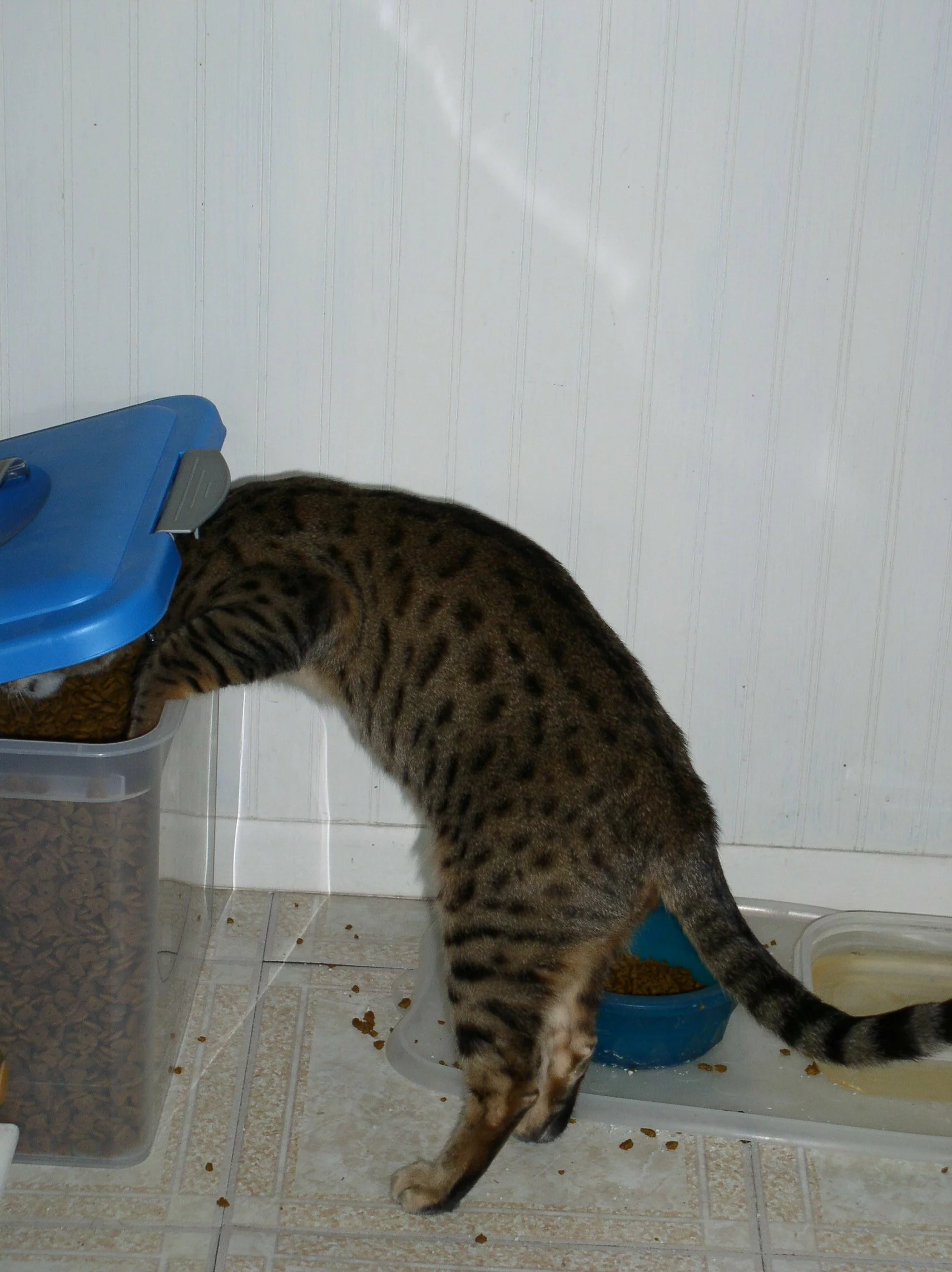 sleepy Athena and hungry Athena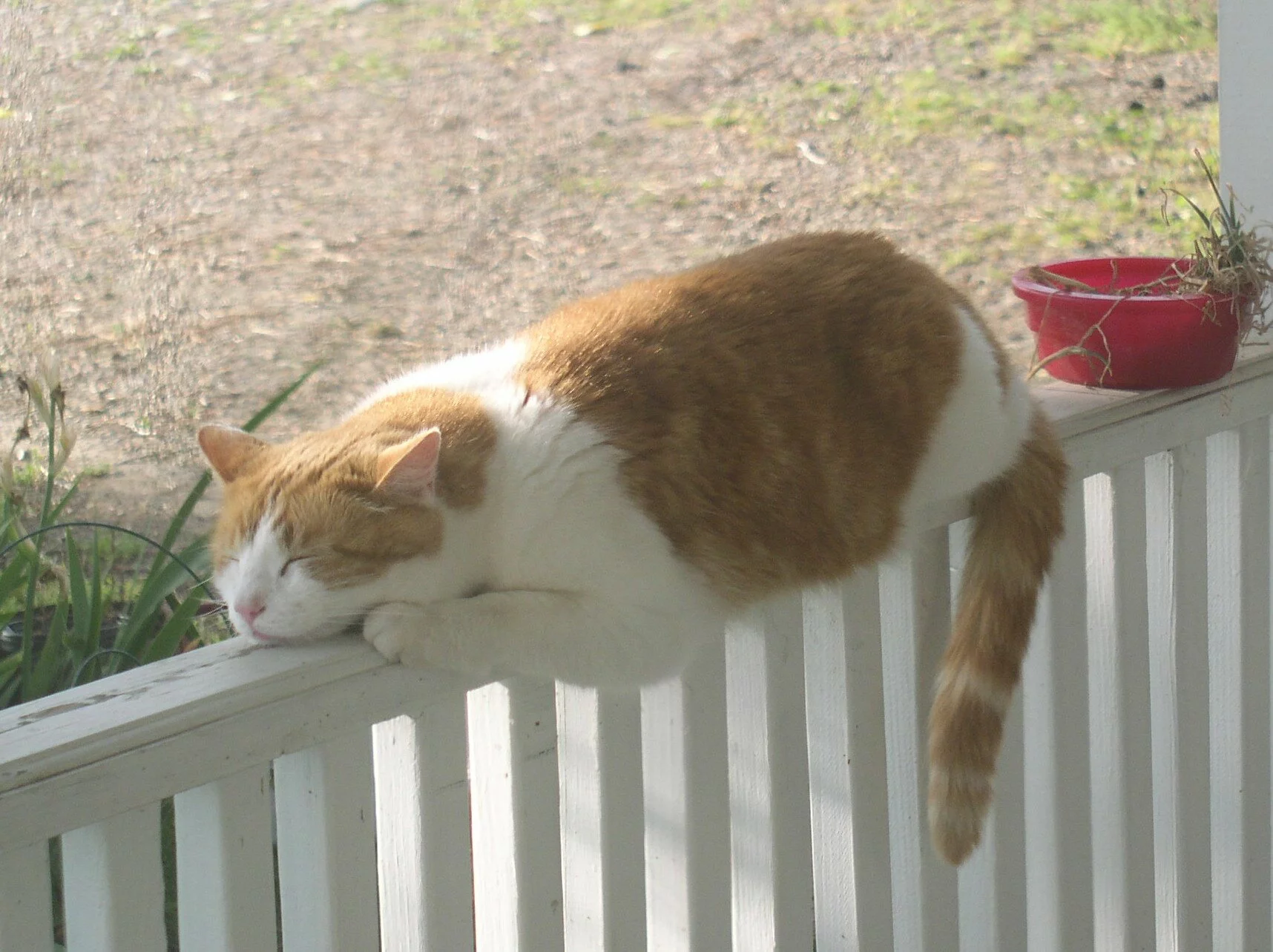 Rio on railing. All of his pictures are of a  sleeping cat! He has his own calendar...a different sleeping position and location for each month.
Rio was lost to old age.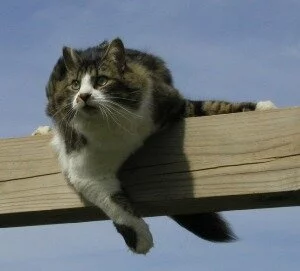 Maurie, the hunter, a rescue. Maurie moved in when his family split up. He's the resident barn cat and is responsible for rodent patrols and control. He's a comical boy, easy to love, but sometimes hard to like. When he's had enough petting he just tries to remove your face. Rumor has it that trips to the vet clinic require welding gloves. We shall see! Otherwise he's great! He eats powdered donuts, ginger snaps, pig pellets, and kettle corn. He also the rare mouse if it's delivered.
Mauri was lost to FIV