Sudan and Tsavo are full siblings to Kenya but were born a year later, in 2012. They arrived with three other siblings at 10 days old to be hand raised. Their mother was unable to safely care for them. They are playful and affectonate with us but are afraid of strangers. Warthogs are NOT good pets. They are very fear driven and wild. They'll run into fences in a blind panic. As good as they are with us, they are afraid of strangers and any unusual activity can send them into a  tail spin...even trimming fencelines or someone walking up the road or a car stopped in front. Due to their flighty nature, we severely restrict visitors. They can be a danger to themselves when frightened.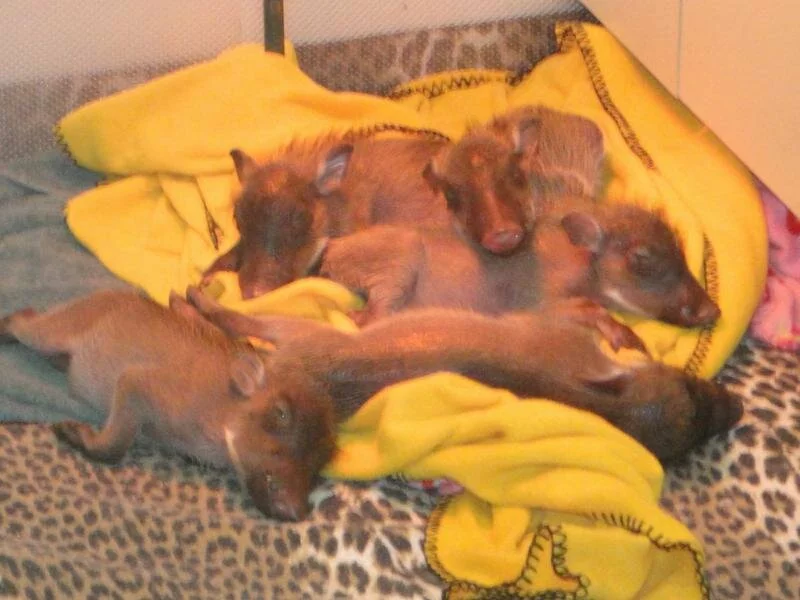 10 days old
Tsavo Nov. 2012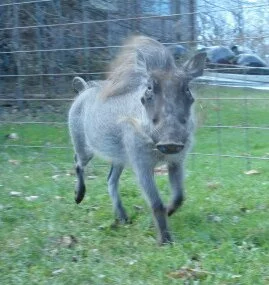 June 2013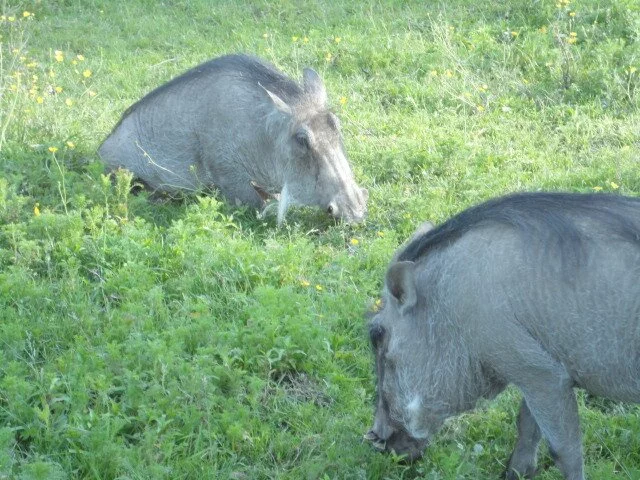 Sudan June 2013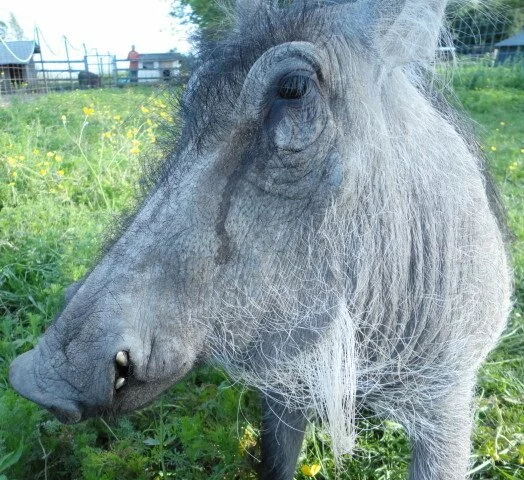 Sudan tusks June 2013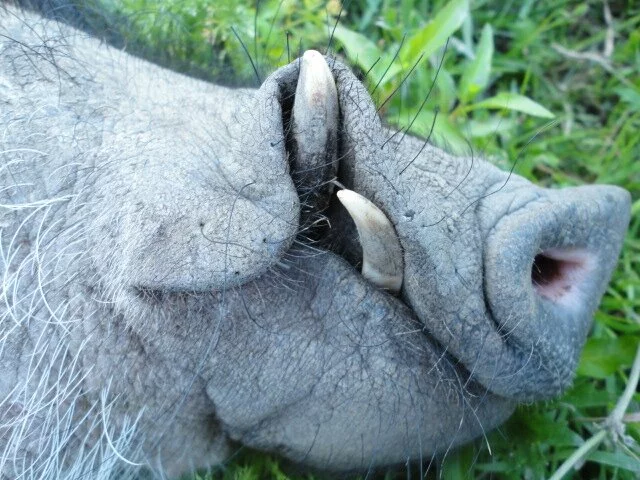 Tsavo snoot June 2013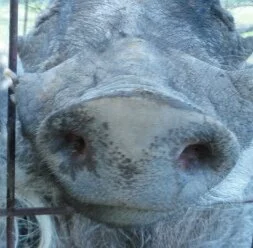 Warthogs often kneel or lie on their bellies to eat.
Tsavo 2015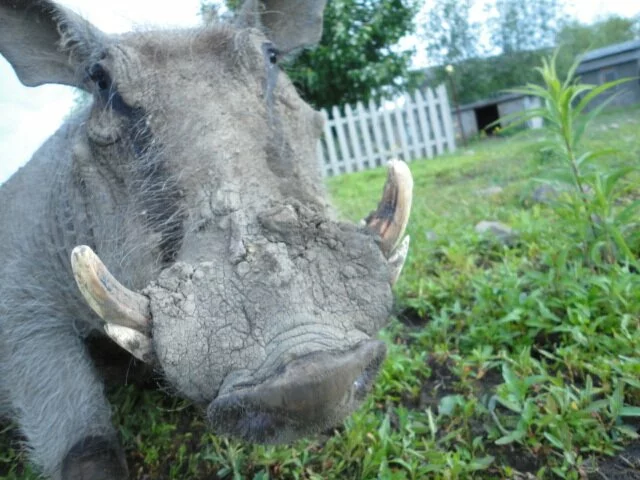 Sudan muddy face 2015